We are experts in the field of eCommerce, with both blue-chip companies and some of UK's top independent retailers partnering with us to deliver their eCommerce solution.
£0
£643,203,323
Growing Your Online Sales
We understand that if you are making money you will re-invest in your website.
GROWTH
GROWTH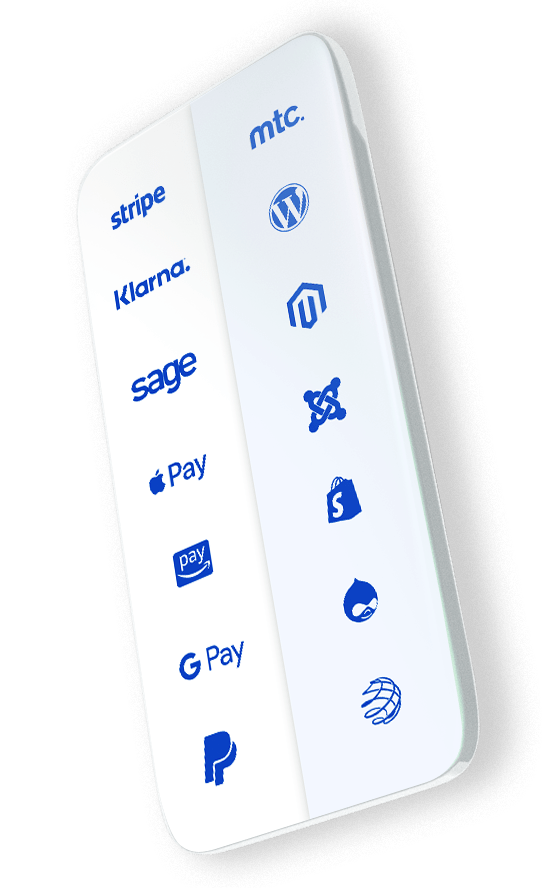 Any Payment, Any CMS
We are a platform-agnostic technology company. We work with most mainstream platforms for ecommerce, content management and payments providers. We believe that only servicing to one platform constricts your ability to change and grow, and we want to help and support you to do this by being as open and adaptive as possible.
SECURE
SECURE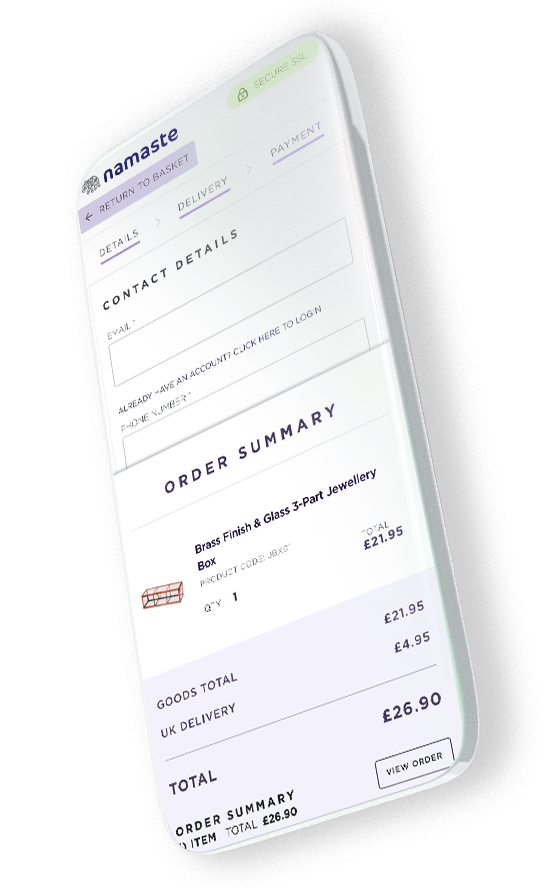 Streamlined Checkout
A core part to online businesses success comes down to how easy the checkout user journey is; does it let the user checkout with express payments, is it fast, does it find my address quickly, what delivery options are available? - there are many ways to streamline the checkout and we are familiar with how to do this on all selling platforms including our own mtc built system.
USERS
USERS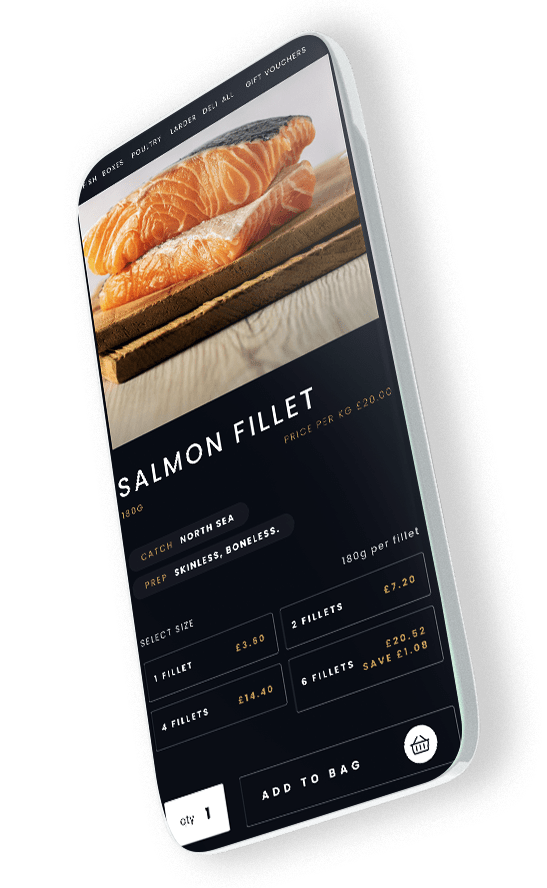 User Focussed Experiences
From start to finish, we take your brand values and ethos and. turn this into a visually appealing, user-friendly and high converting Ecommerce website that sells your product with your voice and tone. Our designs are centred around how the user will interact with all device sizes, now with a focus on the mobile experience online.
FEATURES
FEATURES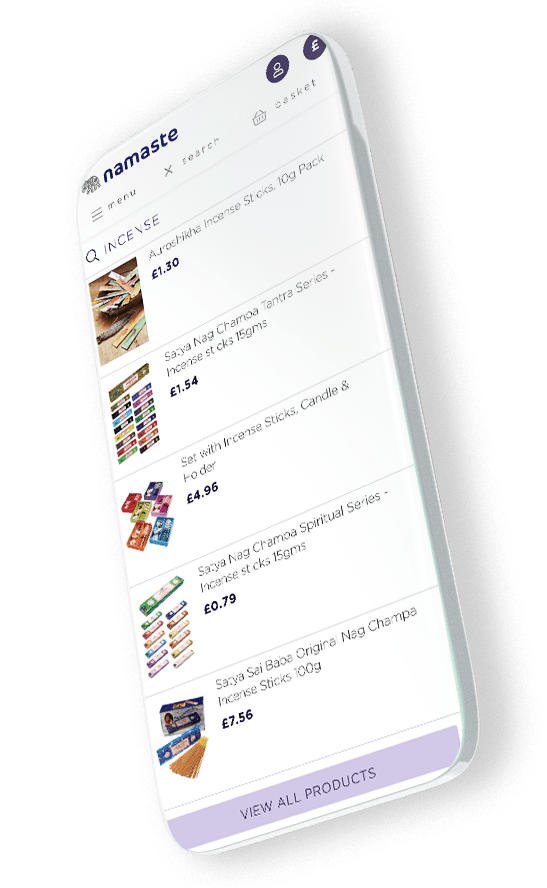 E-commerce Tools
In our experience, every project requires something a little different. That's why we start every project with a spec document to map out the features you and your users will need, to provide you with a smooth backend experience in-house to help with the management of high numbers of orders, and to help your users get the best experience while purchasing online.
CUSTOM
CUSTOM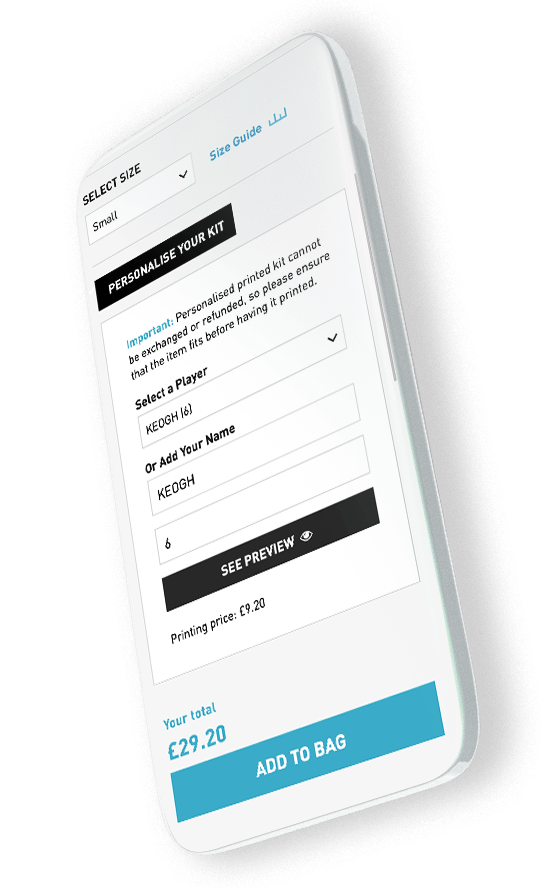 Product Specific Features
We work with a number of clients offering very different products from carpets, wallpaper, shoes, clothing and alcohol. This has meant we've had to build some intelligent features to accommodate those items, such as features for custom shirt naming and numbering and engraving features, there's nothing we haven't been able to deliver for a client, we love a challenge.
Delivering World Class eCommerce Solutions
We are eCommerce experts and have developed many tried and tested modules and plugins that are designed to drive sales for our eCommerce clients. We have worked with many clients to develop unique eCommerce experiences for business models such as subscription clubs, data insights platforms, Software as a Service (SaaS) products and eCommerce apps.
Selling Powers
Advanced product filter for ease of browsing online
Cross sellling tools for upsells and conversion
EPOS integrations and Sales Reporting can be synced
Clever features to offer discounts to users online and by email
Streamlined checkouts, one page, multiple payment options
Courier integrations to ensure that the whole process is smooth
Delivering your return on investment from day one new eCommerce website
We have been building eCommerce sites since 2000 using our own custom-built solution, as well as being experts in Magento, Shopify, BigCommerce and WooCommerce. We had our first client turning over £1m+ online by 2005. We give our clients full control to optimise, customise and deliver eCommerce websites with proven track records of Return On Investment (ROI). We believe our ever-expanding range of eCommerce clients, and the accolades of having some of UK's biggest independent retailers as clients, speaks for itself. Every year our clients turnover £100's of millions of pounds online.
MOBILE
MOBILE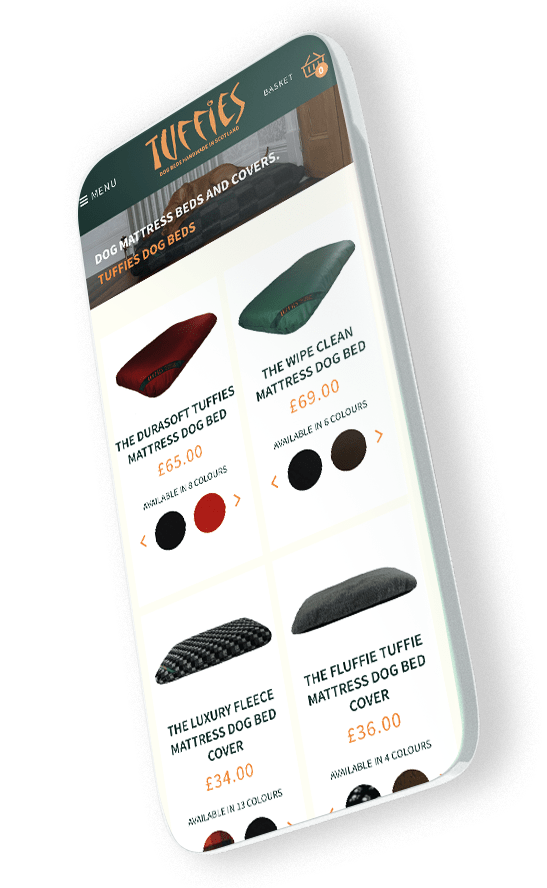 Mobile First Ecommerce Approach
More than 60% of users are now using websites from their mobile or tablet, that's why we always focus on a great user experience on mobile to ensure you're not underestimating the power of a responsive website that works on all devices. Our designers and UX team user test and design all aspects of the experience so there are never gaps or dropping points prior to launch and after.
Core Ecommerce Management Systems Explore all the systems we work with, no limits.
Marketing push.
Launching your site is just the start of our journey. With our bespoke marketing packages we continue to drive traffic to the site using a mixture of marketing techniques.
These include
Search Engine Optimisation (SEO)
Managed Pay Per Click (PPC) Campaigns
Google Re-Targeting Campaigns
Regular Email Newsletter Campaigns
One system, multiple channels options. We're your technology partners.
We can integrate our eCommerce offering with your offline systems to help with user management, importing inventory, exporting orders and synchronising data, allowing your website to be either another independent point of sale for your business or a fully integrated part of your existing stores and EPOS systems.