Whisky Auction Solution
Whisky Hammer
Our Solution & Results
Whisky Hammer has grown to become one of the UK's leading online whisky auction houses, serving a global online marketplace for buyers and sellers of rare whisky with around 1,400 bottles sold under the hammer each month.
mtc designed and built the leading whisky auction platform to drive the business forward. The E-commerce platform brings together whisky enthusiasts, collectors, investors and consumers from each corner of the globe to partake in monthly auctions.
Solutions Grown
Whisky Auction Platform
Business Size
Medium (SME)
Whisky Hammer
Explore The Design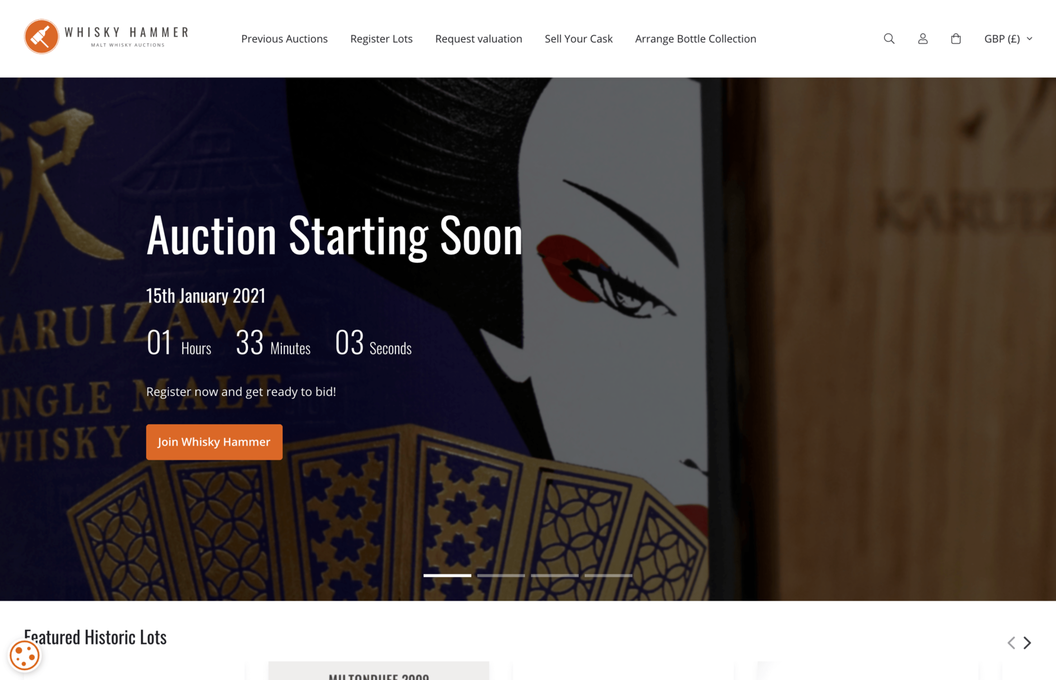 Big Numbers Online, an auction solution that works. The platform has delivered over 28,000 lots sold, valued at ~£6.5million with a record lot sold to date - £161,500 for a cask of Macallan (1989 Vintage).