Retail Ecommerce
Umbro UK
Our Solution & Results
Umbro is a heritage sportswear brand known by most in the football world. The brand represents all levels of the game, understanding that success can come from backs to the wall or breathtaking skill. Umbro has been at the heart and soul of football since 1924. With more than 90 years in the game, we've experienced all the highs and the lows football has to offer, yet our commitment has never wavered.
mtc designed and built the Umbro D2C / B2C / B2B ecommerce offering and have been digital partners with Umbro since 2015. The website features a STYLEman EPOS integration as well as integrations with SagePay, PayPal and TrustPilot and a host of other 3rd party integrations.
Solutions Grown
Ecommerce, B2B, Personalisation
Umbro UK
Explore The Design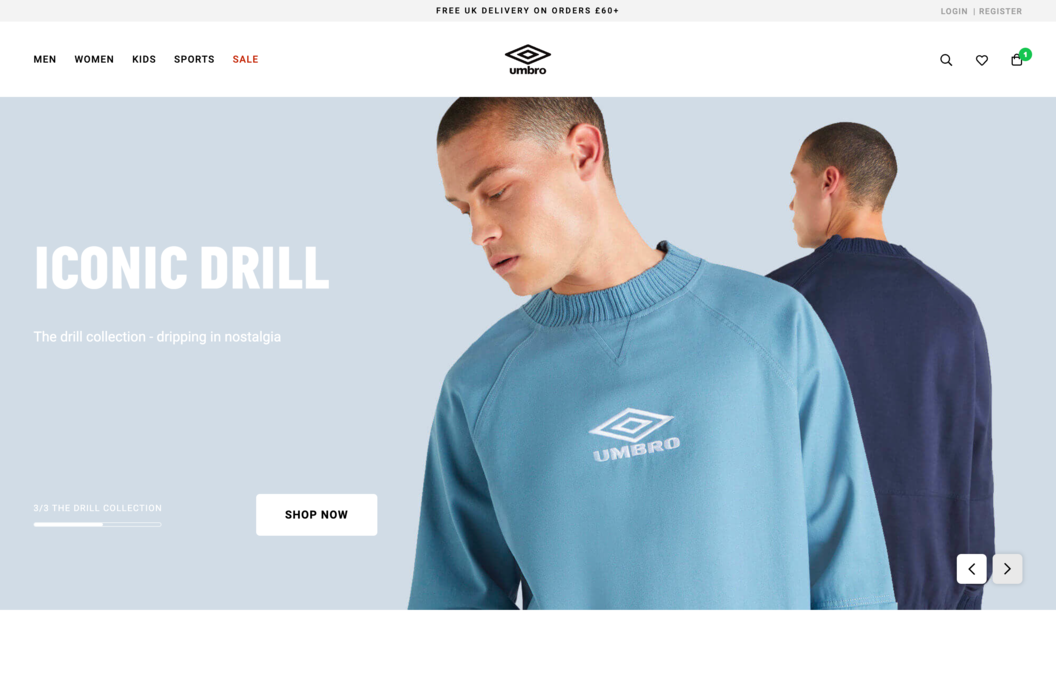 As well as designing and building the Umbro eCommerce platform, mtc is also responsible for the digital strategy to drive the B2C sales growth online. This includes Search Engine Optimisation (SEO), Google Adwords, Google Shopping, Email Marketing and Re-Targeting campaigns
Feature Rich Football Experience Ready from Kick Off
The site bolsters many great features such as Shirt Personalisation with custom number and name preview, Trust Pilot Product Reviews integration site wide, multiple discount systems and b2b and b2c members areas with bespoke user functionality to help smooth shopping.