Subscription Veg Boxes
Bellfield Organics
Bellfield Organics Subscription veg boxes and branding
For Bellfield Organics, buying organic produce means working with nature with no manufactured herbicides or fertilisers, as well as more environmentally sustainable management of the land and natural environment.
We helped Bellfield Organics build and create a successful subscription-based ecommerce website offering a range of organic fruit and veg boxes delivered directly to your door. We went on a journey with Bellfield Organics, initially creating the logo and brand style before embarking on the digital shop front.
Solutions Grown
Subscription, Ecommerce
Business Size
Medium (SME)
Bellfield Organics
Explore The Design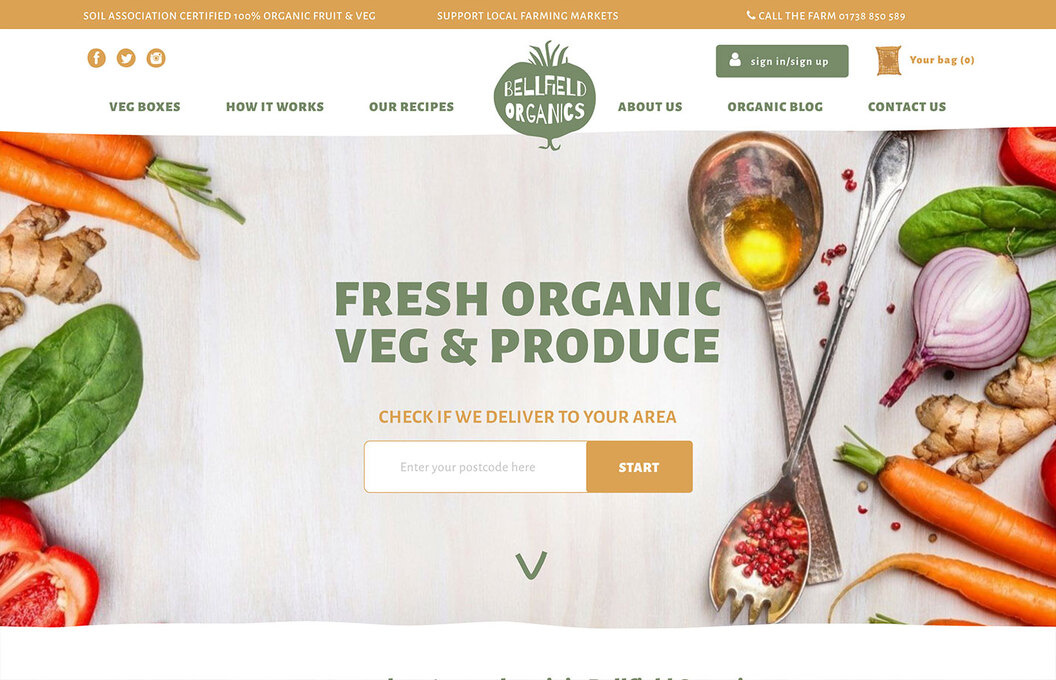 SUBSCRIPTION BOXES
SUBSCRIPTION BOXES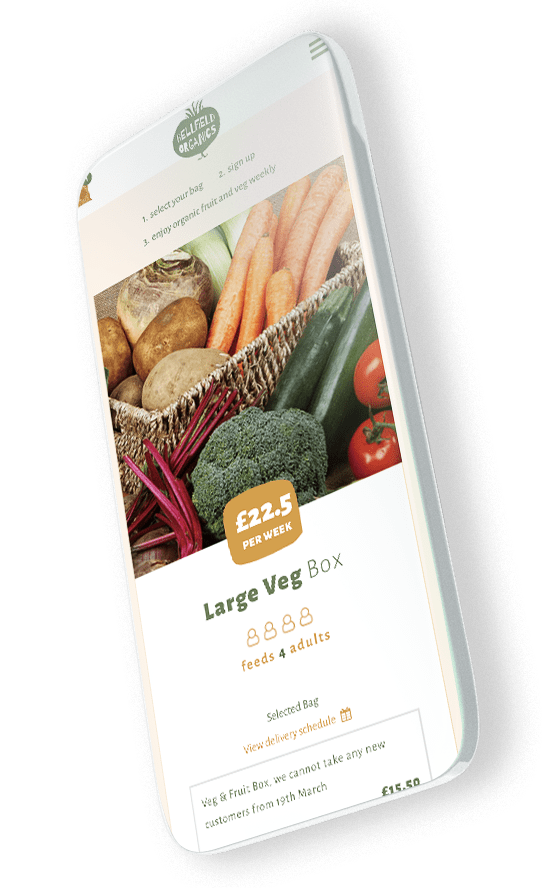 VEG BOXES
The business offers four different types of boxes to choose from, full of freshly harvested fruit and vegetables and different each week. Customers can select a box size to suit their needs as well as adding on any extras. Delivery is available either weekly, fortnightly or just once to try it out.
0
£1,800
Veg Boxes Subscription
Online Shop Window
As a small business, it was essential that Bellfield Organics were able to showcase their family learned farming quality and produce online. We helped the business create a new identity and brand which is unique, friendly and conveyed their ethical beliefs and character as a business.