Online Pharmacy Ecommerce
Simple Online Pharmacy
Our Solution & Results
Simple Online Pharmacy is a Registered UK Online Pharmacy which is a market leader in the growing online pharmacy marketplace.
mtc designed and built a comprehensive, bespoke Ecommerce platform for Simple Online Pharmacy to take them through their next stage of growth. The platform includes Online Doctor, Private Prescriptions, NHS Prescriptions and an Over The Counter (OTC) Shop.
Solutions Grown
Pharmacy Ecommerce
Business Size
Medium (SME)
Simple Online Pharmacy
Explore The Design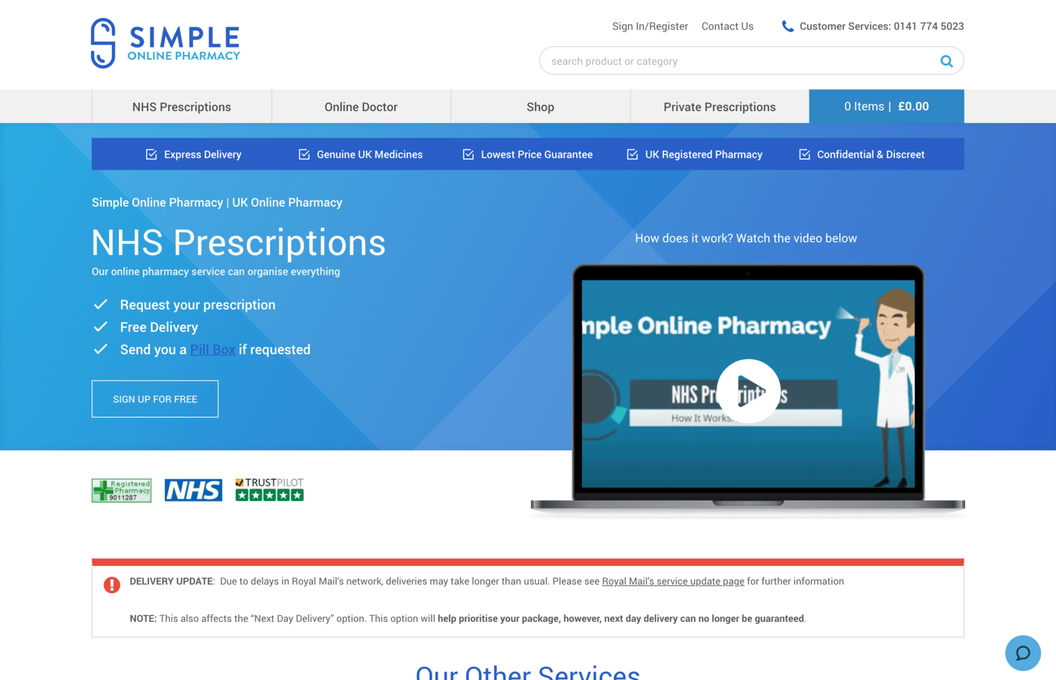 Growing Online The business has gone from strength to strength and has since launched a similar offering via an additional website with mtc for the Australian market.