Public Service Platform
Scottish Water
Our Solution & Results
mtc were approached to tender for the Scottish Water website and were delighted to be selected as the winning bidder from over 100 other companies.
The previous website was delivered in 2010/11, so this was a very key project for Scottish Water. Since that time there have been fundamental changes in the way their customers communicate with the organisation and use Scottish Water's services.
One of the key objectives for the new website was to ensure a better mobile experience, as Scottish Water were witnessing an exponential increase in mobile usage. The new website is therefore fully responsive and features a user experience and design that caters for mobile phones and tablet users.
Solutions Grown
Pubic Services Experience
Scottish Water
Explore The Design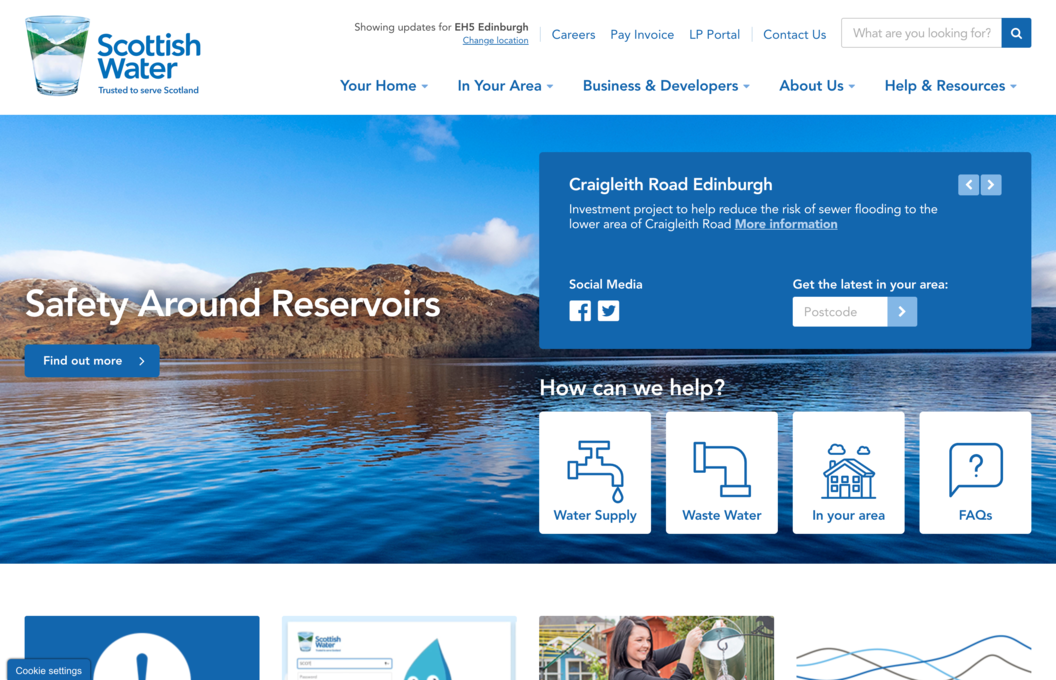 We conducted detailed UX research, planning and testing alongside design and front end development for the new Scottish Water website. We engaged in thoroughly and regularly with Scottish Water's user feedback panel at every stage from site-mapping to wireframes to design.
We were engaged with multiple stakeholders during the project delivery. Our team worked closely with Scottish Water as well as the CMS/backend delivery team to ensure a successful launch of the site.
We are delighted to announce the launch of the all new website for Scottish Water Horizons. This is the second major project we have delivered for Scottish Water.
The new website follows and builds upon the existing Scottish Water branding and features a clean, modern look and feel.