Bespoke Magento 2 ecommerce Platform for a nationwide retailer
Pagazzi Lighting is the UK's biggest independent lighting retailer. The business prides itself not only a stunning choice of lights, but also on friendly, expert advice.
mtc was delighted to have secured the project following a competitive tender in 2019 and have supported the business' existing Magento 1.9 website since then, while developing the new Magento2 lighting website. The new website features an EPOS (Electronic Point of Sale) integration into their existing RMS (Retail Management System) EPOS as well as full integrations with Amazon, Klarna, Paypal and eBay.
Pagazzi Lighting knows lighting through and through, and offers exceptional value for money on high-quality lights from £5 or £1500. We have now created an exceptional new ecommerce website for their business which will drive them forward to hit their online sales growth targets.
Solutions Grown
Magento ecommerce
Smooth Pay
Smooth Pay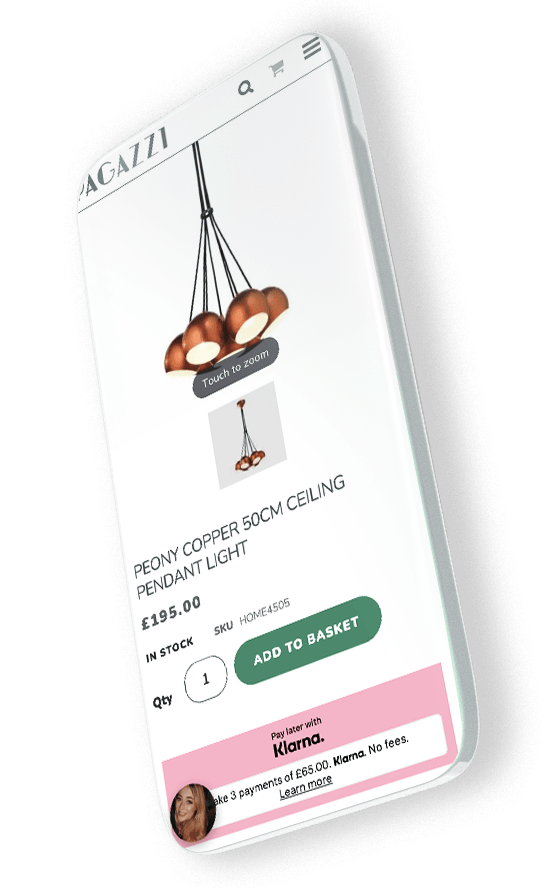 Klarna Integrated Products
As part of the project, we integrated Klarna, a highly popular and trusted sales tool found on various eCommerce websites. Klarna appears clearly on product pages across this website to maximise sales through offering a pay later feature, allowing customers to purchase products when they need them, and pay in three instalments.
Pagazzi Lighting
Explore The Design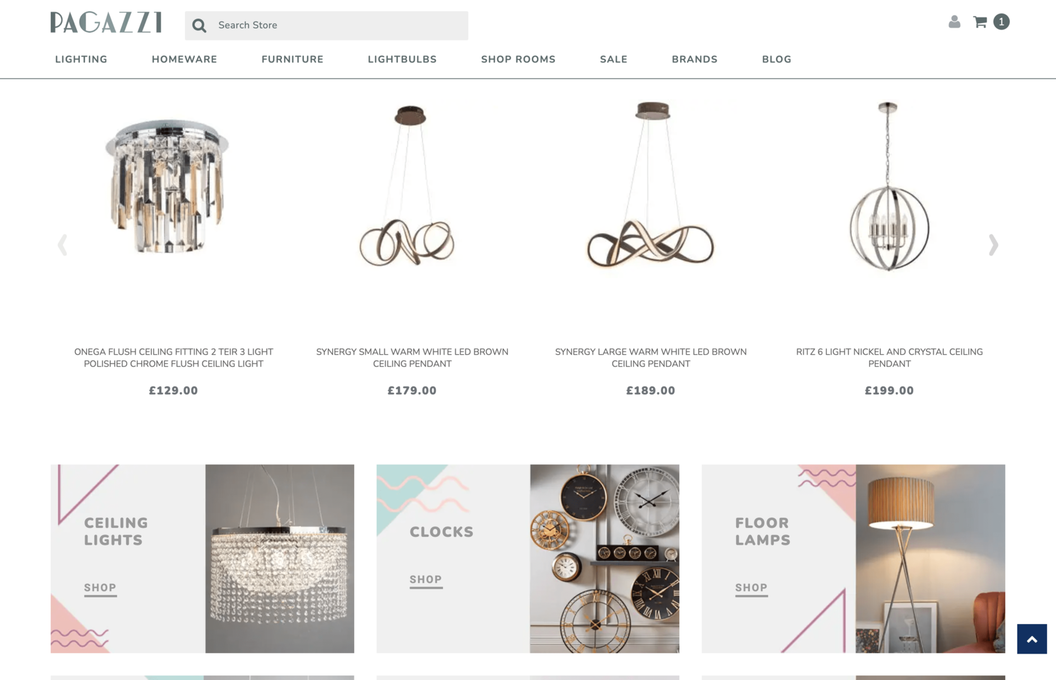 Predictive
Predictive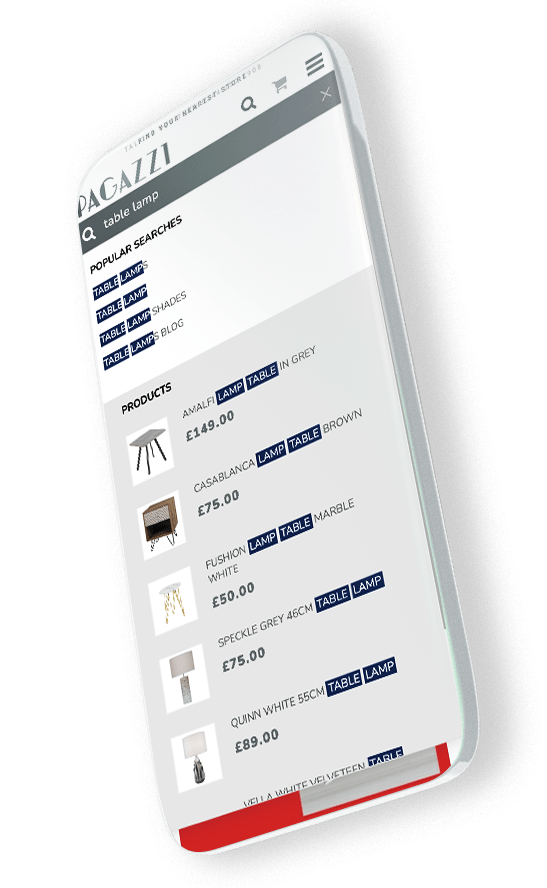 Finding the product you need
We installed and developed a search feature which allows the user to type their keyword into the search, and are given category and product results - boosting conversions by making it easier to browse and discover the product they need, or a similar item.
Pagazzi Lighting
Explore The Design
Reviews
Reviews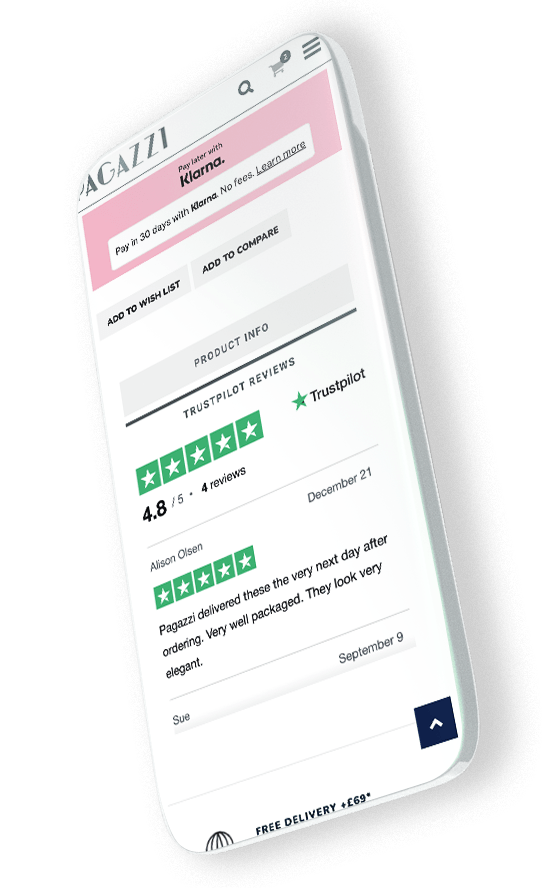 Trustpilot
Each product within the site has a Trustpilot product review feature, this helps the user feel safe in the knowledge that the product is of good quality through verified customer reviews. Third-party reviews are more favoured as a product review feature due to their credibility and authenticity.