Dairy Subscriptions
McQueens Dairies
Our Solution & Results
McQueens Dairies are a third-generation family firm reviving traditional doorstep milk delivery. The humble milkman was a regular sight on most British streets throughout the 20th century. This was becoming a thing of the past, and was almost consigned to the history books by the rise of supermarkets.
mtc were delighted to be selected as the McQueens Dairies digital partner to revolutionise their increasingly important ecommerce channel and online business. With the vast majority of customers now choosing to sign up online, McQueens required a world class ecommerce platform capable of handling their steep growth curve.
We are delighted with the end product design and developed on the the WordPress platform using the CMS and Woocommerce subscriptions. The site now showcases the quality end product on offer when forward thinking businesses engage with mtc to deliver a world class ecommerce and subscription platform and strategy.
Solutions Grown
Drinks Subscriptions
McQueens Dairies
Explore The Design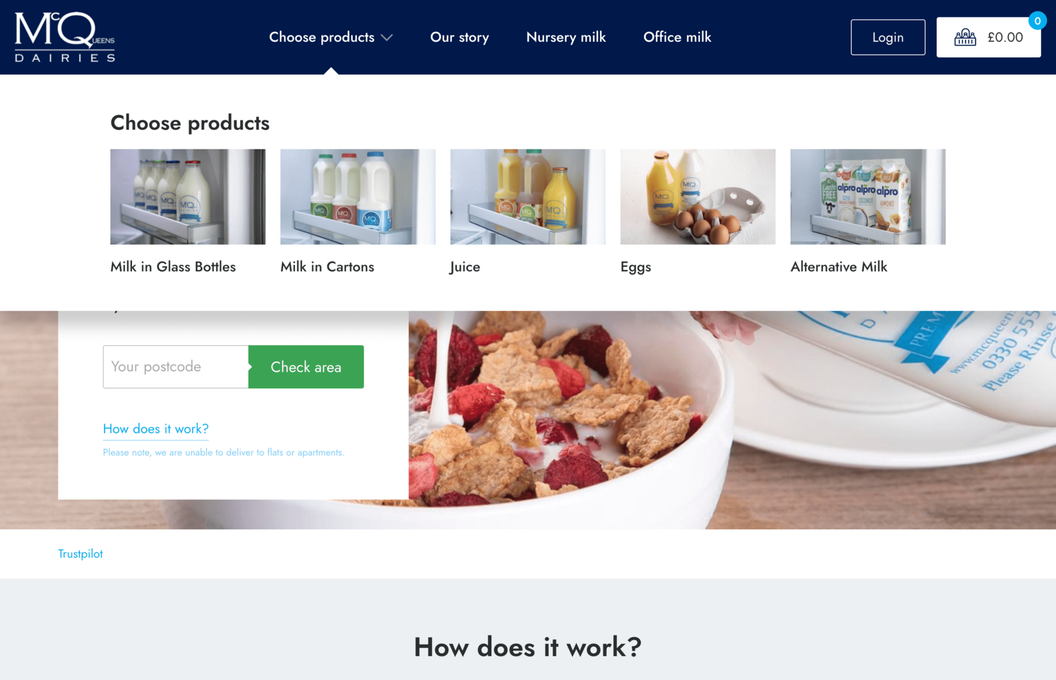 Subscription
Subscription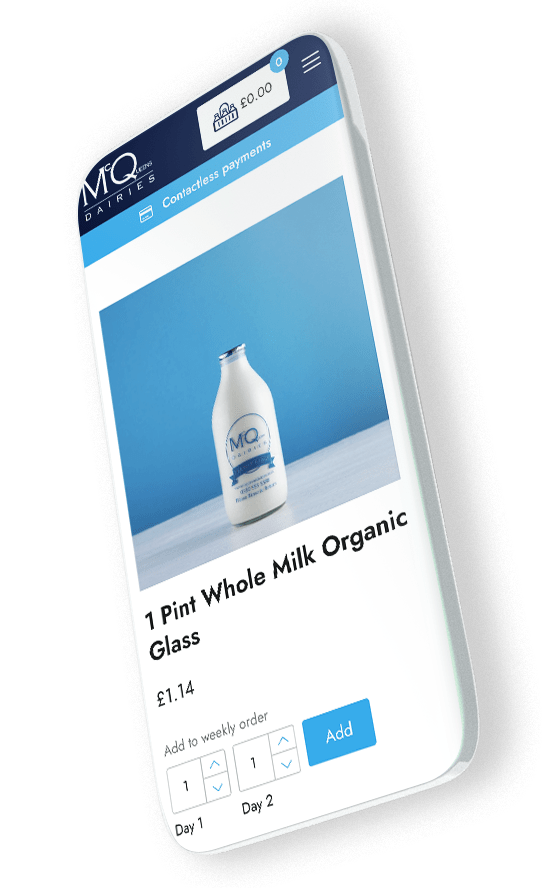 Easy weekly Dairy Products
We implemented an easy to use and configure subscription feature for all the products. This allows users to get a repeat order weekly based on their own use and it helps boost repeat sales online, helping the production and operations side of the business. The products are easy to set up and remove as required by the business.