Brewery Platform
Innis & Gunn
Our Solution & Results
Innis & Gunn has grown to become one of the UK's most successful craft beer businesses.
In 2017 the business sold 2.5M cases of beer in over 35 countries. Currently, they are the No.2 craft beer in the UK off-trade, No.1 imported craft beer in Canada, and in the top 3 imported craft beers in Sweden and the US.
To bolster this growth and drive the brands' international expansion mtc were delighted to be appointed as the Innis & Gunn digital partner.
Our eCommerce platform, fully integrated with both SagePay and Stripe provides a global platform for the craft beer to service its growing international customer base.
Solutions Grown
E-commerce, Taprooms, B2B, Multi-sites
Innis & Gunn
Explore The Design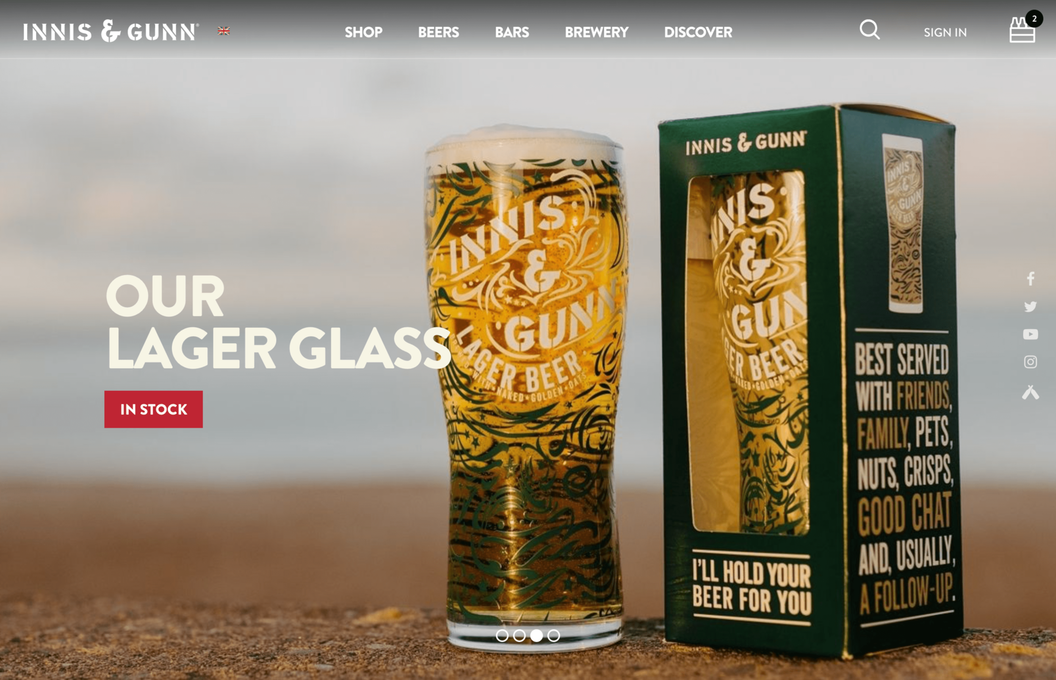 Innis and Gunn were rebranding their packaging and updating their logo when the project started and we helped steer the digital look and feel.
Campaign Support
We have worked with Innis & Gunn to maintain and develop new functionality and campaign landing pages to meet their fast paced work schedule. The campaigns have included a new brewery fundraising goal, competition voting, friend referral competitions and many more. Working together to create the best impact and success of the mission.