Wild & Botanical Scottish Spirits
Highland Boundary
Our Solution & Results
Highland Boundary Spirits were a completely new business when they came on board for full branding and packaging project back in 2016.
We designed the branding, logo and first highland boundary bottle, Elderflower and birch. The success of this work and of the spirit itself within the year created a demand for more flavours to be distilled, the packaging for the bottles and gift boxes to be improved upon to reflect what the brand had quickly grown into over that time.
Since the great success the branding project we've designed and developed a CMS website and online shop with all the selling tools along with an integration with Xero accounting software.
Solutions Grown
Branding, Ecommerce, Website
Business Size
Small (SME)
Highland Boundary
Explore The Design
The Final Packaging for the the 5 new flavours
SELLING TOOLS
SELLING TOOLS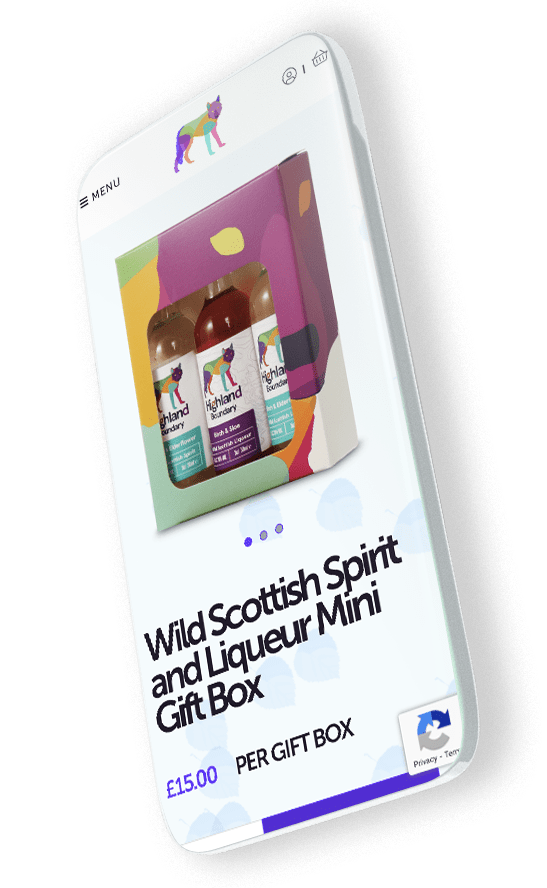 Selling Tools
We built a shop which has been designed to live and breath the brand. We also helped take the product photography for the website as part of the branding. The products are available in multiple sizes and tastes. The site is also integrated with zero accounting to allow easy to mange stock and finances for the business.
Branding Development Involved The Journey we went on with the client