Scottish Football Ecommerce
Hearts Fc
Our Solution & Results
We are proud to showcase our work for one of the great Scottish Football Clubs, Heart of Midlothian FC. We engaged with Hearts for the first time in 2017. Our first project was ecommerce experience which surpassed all expectations, smashing sales targets.
Then we engaged to produce a home for the club online, showcasing a range of colourful content from player profiles, to club news and match-day reports.
Solutions Grown
Ecommerce
Hearts Fc
Explore The Design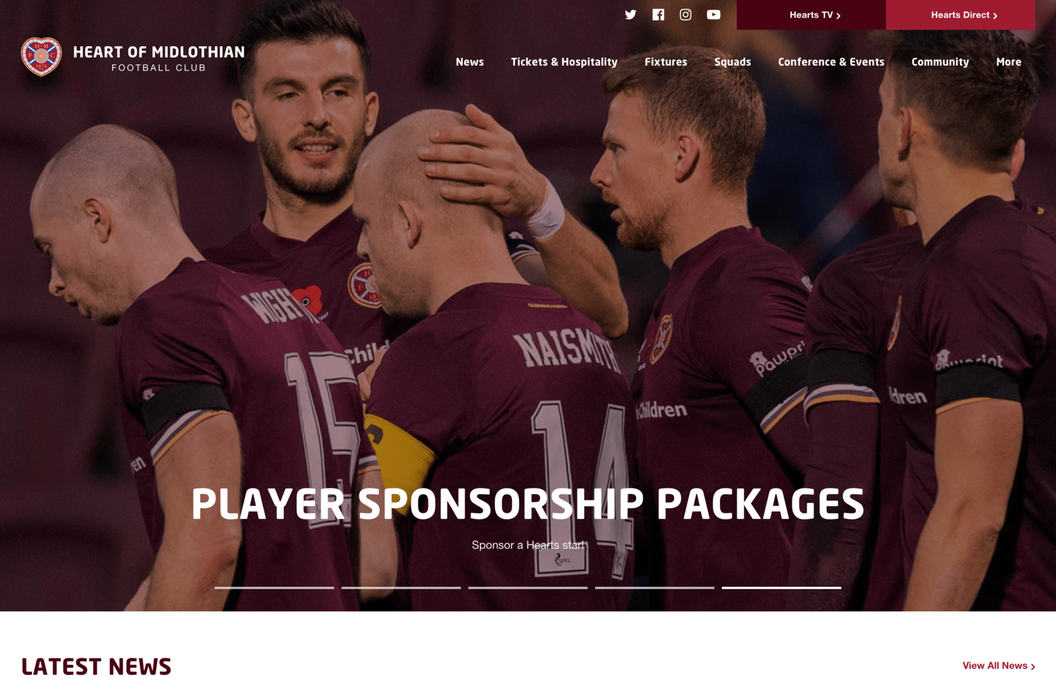 Sporting Pedigree & Experience Hearts FC is one of several digital sporting experiences we have created. We have an advanced toolkit we can deploy for football clubs that cover all aspects of club life. From detailed match-day reports to personalised kit previews.
Far East of Tynecastle We have continued to deliver for Hearts since the launch. To celebrate the loan of attacking midfielder, Ryotaro Meshino, from Manchester City we deployed a mini-site in both English and Japanese to encourage TV subscription sign-ups from Japanese fans.
£0
£1,000,000
Growing Online YOY