E-commerce & Builder
Handrails Direct
Our Solution & Results
Handrails Direct Ltd are a Stainless Steel and Glass Balustrade Specialist who supply balustrade systems, wall mounted handrails and stainless steel components to both the Residential and Commercial Sectors.
The new website substantially raised the bar in terms of the customer experience and journey, featuring a bespoke Quote and Buy process alongside side a custom product E-commerce shop. The system builder was designed and developed on the mtc system and our designers also created the illustrations of each unique system accurately to make the customer experience smooth and appealing.
Solutions Grown
E-commerce, System Builder
Business Size
Small (SME)
Handrails Direct
Explore The Design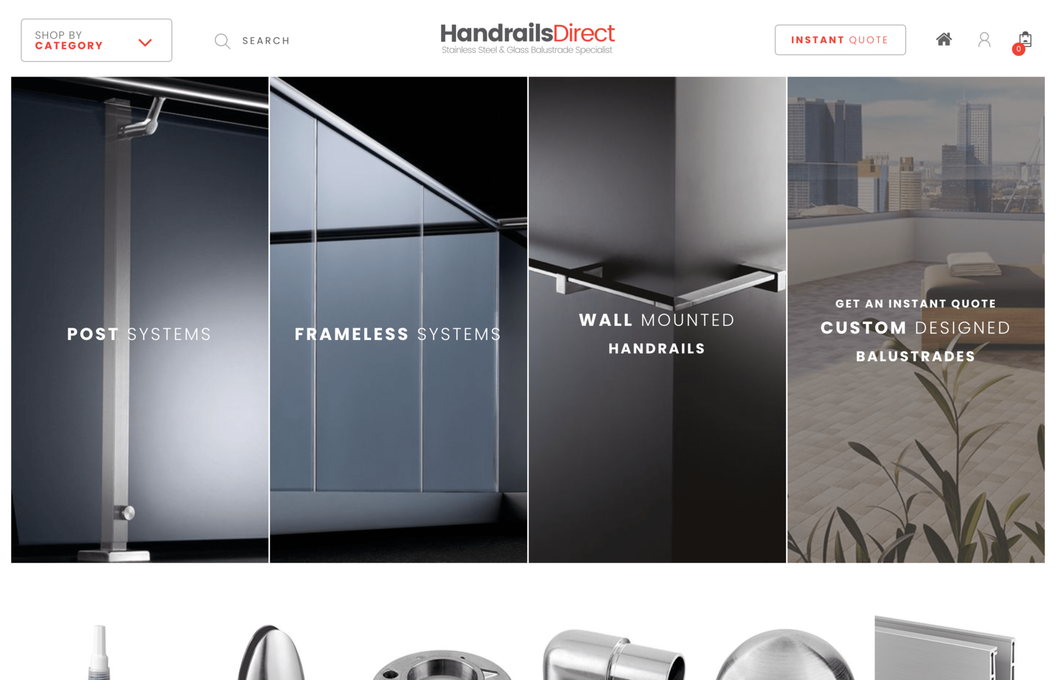 Products
Products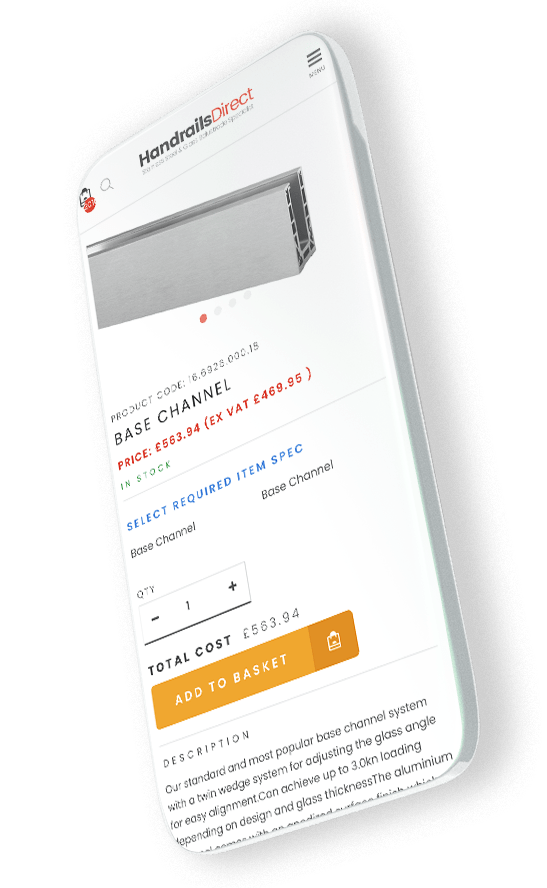 Complex Products
The website sells 1000's of different handrail components of different sizes and variants, so displaying those sizes was a challenge. We made it clear which sizes were available and to add that size to basket without having to go through many pages to find that size, all the sizes and variants are connected on the one core product page.
Builder
Builder
Quote Calculated on site, no waiting, free quote
We build and designed the custom builder which allows you to input sizes, select materials and style. The feature is integrated fully with the e-commerce shop and pull the pricing and products based on your selection and sizes required. The builder allows you to purchase all those items as well as book an install with the team.