Nutritionist App
The Fitness Chef
Nutrition app packed with user features
We were approached by Graeme Tomlinson, The Fitness Chef, to build an online app/website that would give him the space to connect with his followers and help them on their journey to losing weight and keeping it off. Graeme has had many successful books and has a huge One Million followers on Instagram to create a demand for the product.
We designed and then developed the experience on Wordpress CMS, which gives full control to edit and access the information on the website. The app has many bespoke built features that users can use to help them track their goals and track progress as well as a broad amount of recipes and knowledge to help them.
Solutions Grown
Membership Experience
Business Size
Small (SME)
100's of recipes to explore, save and search food database api. Giving the user full control to filter to their dietary requirements.
TRACK EVERY FOOD
TRACK EVERY FOOD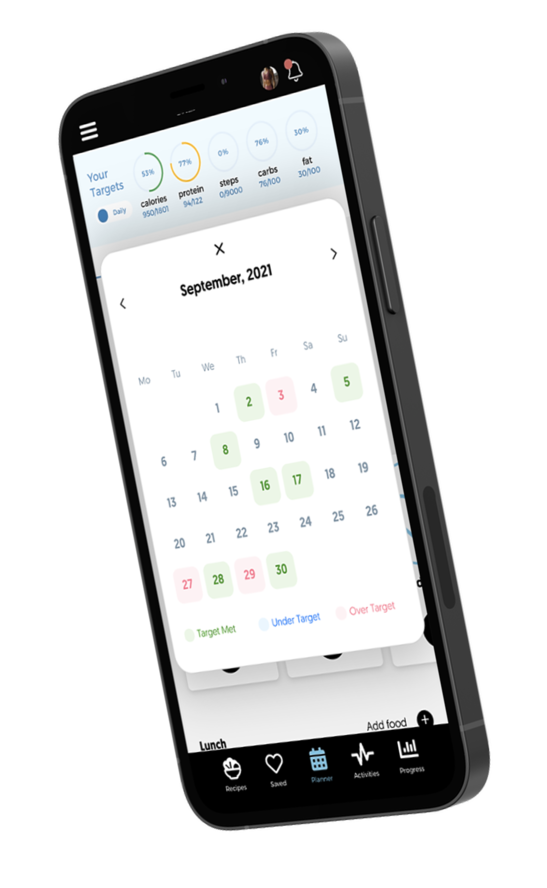 ACCURATE TRACKING
The entire app allows you to create your own goals or just follow the guides given by The Fitness Chef. You have the ability to track and Calories, Proteins, Fats, Steps and Carbs to the gram. Seeing how you've done over time and daily makes sure you are in full control without. having to feel guilty.
Track Fitness Levels, Progress and upload Activities.
Graphs for keeping track for all areas of the app and recipes broken down individually to make tracking accurate
Keeping track of your body and mind, notifications to help the user keep on track and feel motivated