Sheepskin Retailer eCommerce
Skyeskyns
Our Solution & Results
We at mtc are very proud to have Skyeskyns as a partner, for nearly 7 years we have worked with the business, enabling eCommerce growth and have continued supporting them on this journey with them.
Skyeskyns goals for the latest Magento 2 development was to have a lot more flexibility in setting up pages, products, collections and through eye-catching designs, inspire their global audience purchase and / or visit, through placing the story of Skyeskyns at the heart of the website.
The website was designed and developed not to serve just as a shop window for their amazing products, but as a way to attract visitors to their tannery in Waternish. This blend of online and what is experienced offline/onsite has become one during this project, ensuring we design the site to encapsulate the onsite experience, as this was a key part of the company's essence and ultimately their annual turnover.
Solutions Grown
eCommerce, CMS
Business Size
Small (SME)
The new design gives prominence to the visitor attraction and story side of the business, at the same time as being a vibrant eCommerce site with SEO friendly product pages which will convert to sales and seamlessly link to digital marketing avenues.
Skyeskyns
Explore The Design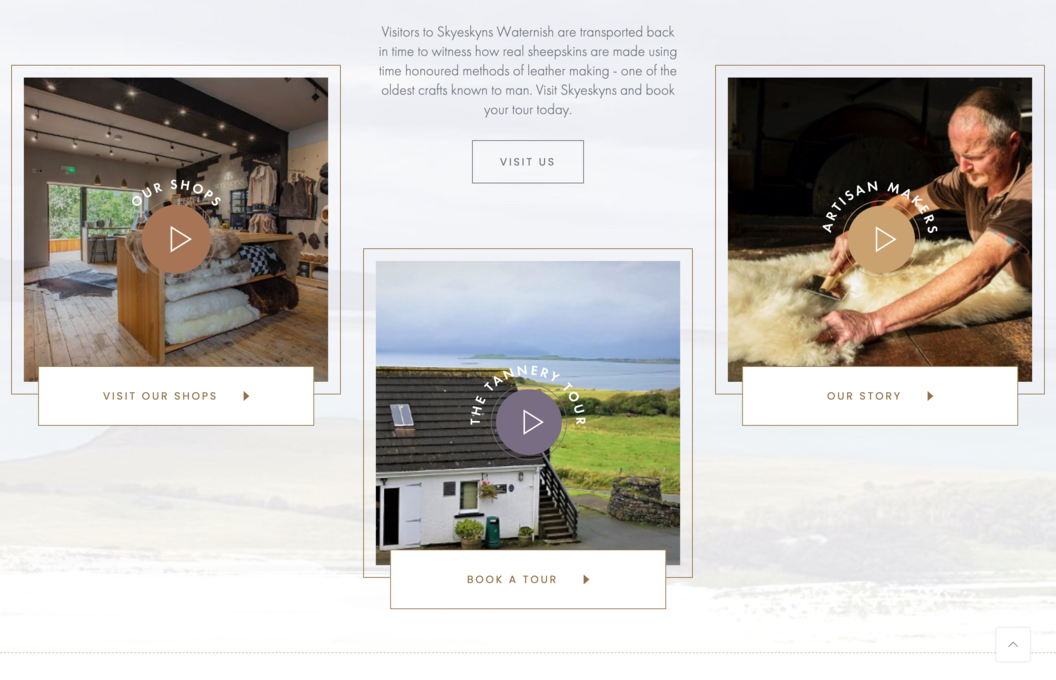 To achieve this, we recommended a Magento 2 build.
Magento 2 is a flexible, market-leading and robust platform, which shall provide Skyeskyns with the means to cater for all customers while future-proofing the build in regards to flexibility for further developments. The system developed is both intuitive, with excellent integration abilities but also offer extreme flexibility in design, meaning we can ultimately give Skyeskyns a fully bespoke and unique website storefront that will drive business growth and a platform to achieve the targets set out.
The design of the website was key; we feel it is important to mix our industry knowledge of best practice solutions, with your knowledge of the sector and your target audiences, to create a design that is not only aesthetically pleasing but caters for your customers' requirements in a very intuitive and natural way.