Tourism Charity
LIVE Borders
Our Solution & Results
Healthier, happier, stronger! Live borders support and provide a range of sport, culture, health & play options available with the charity.
Live Borders required a WordPress multi-site implementation to meet the needs and aspirations of the organisation. Following a detailed discovery phase, we created a dynamic, action-packed, fun and has a contemporary offering online.
Solutions Grown
Tourism Bookings
LIVE Borders
Explore The Design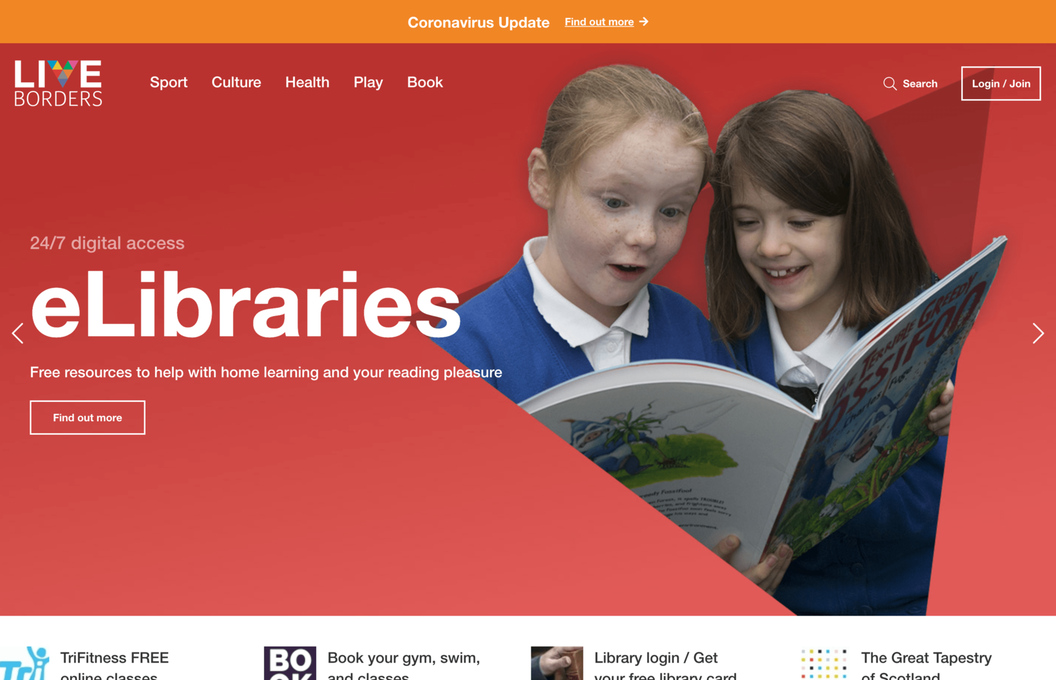 The Goal The sites goal was to increase visitors to the borders and make the Scottish Borders communities happier and healthy with an easy to use and book site.
All in one place The site has all the Scottish Borders has to offer all in one site, no need to search google for the right pool or pitch when there's now the go to place for fun and health.
0
£115,270
Scottish Borders population and growing
Laura Adamson Marketing & Communications Manager for charity Live Borders
"We wanted a website that demonstrated the dynamic, creative and engaging organisation Live Borders is: and mtc delivered. Our brief highlighted that we not only wanted a positive user experience, but we wanted back end functionality that would make it easy for our team to constantly update and refresh the content. Essential for our Search Engine Optimisation (SEO) and to keep our customers engaged. We are looking forward to working on a range of future projects with the mtc team"