Haircare Solution
Bblonde
Our Solution & Results
We designed and developed and new product showcase website Bblonde is a world leading colourful hair brand offering a wide range of coloured hair products not for the fainthearted. The brand is manufactured in the UK and part of a group of brands under the Professional Beauty Systems umbrella. Bblonde was launched in 1977, in the midst of the punk rock explosion and has been loved by its customers ever since.
Bblonde did not have a web presence which reflected the brands identity / position in the market. The old website was dated in terms of its look and feel, usability and technical compliance with the major search engines such as Google.
Solutions Grown
Haircare Solution
Bblonde
Explore The Design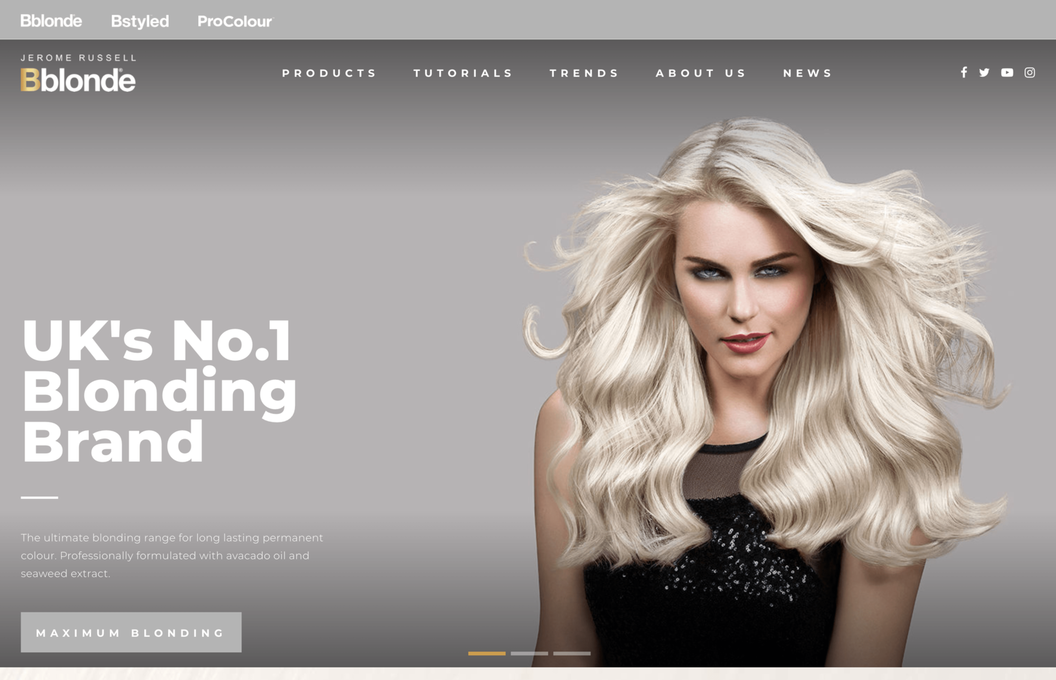 Bblonde Fully Ready to Perform
World class new website ofering both B2C and B2B online ordering ecommerce facilities. The new website makes use of the latest web technologies, and creates an online community to act as a hub for all engagement with customers and followers of the brand. The website features a dynamic image gallery, fully integrated with the brands social media channels. The website also features multimedia content including video, as well as a stockists search.