Football Club Solution
Caledonian Braves
Our Solution & Results
The Caledonian Braves are Scotland's newest and possibly most ambitious football club.
As part of our on-going partnership with EduSport and Our Football Club, mtc were invited to redevelop the EduSport Academy website, the goal was to simplify the site, while empowering potential customers with the correct information in a logical and engaging way, to ensure the quality of applicant is high and likely to convert.
The site was redeveloped to bring a professional and edgy design, a user journey that is clear and inviting while ensuring all the current functionality is brought to the new site with additional functionality such as automation of key processes that current eat up time. A Members area to enable users to build their profile and keep the academy up to date of their application 2 ways, this will be done through an API with the CRM system.
Solutions Grown
Football Solutions
Business Size
Medium (SME)
Caledonian Braves
Explore The Design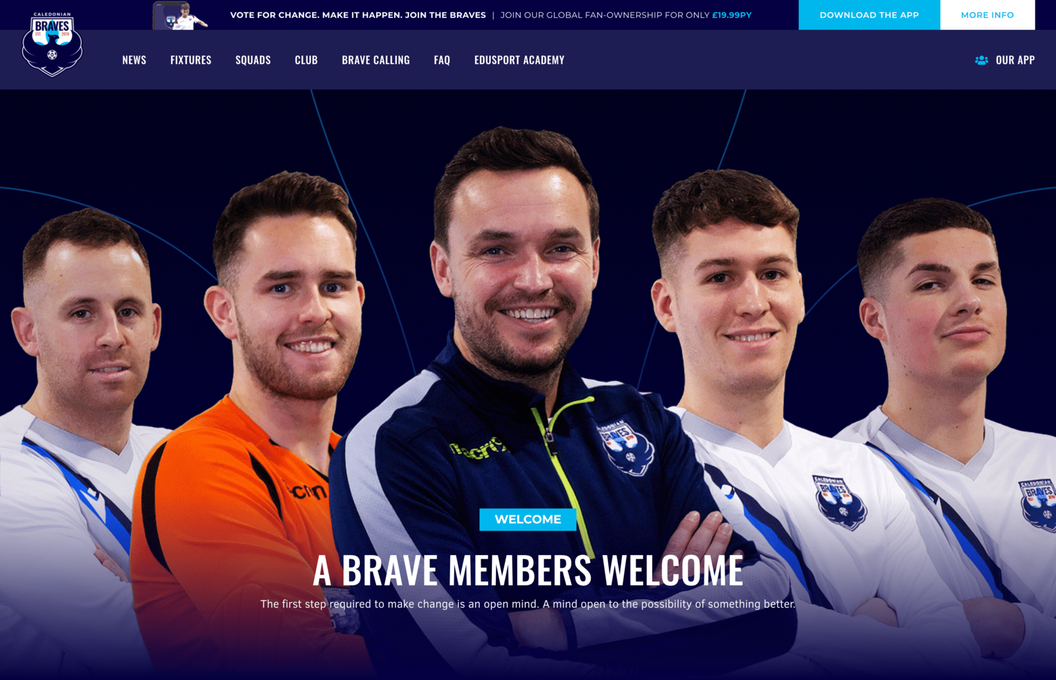 JOIN THE BRAVES Great content. Watch live streaming videos and matches. Select your players for our team. Our global community.
Production & Creation
-- Brand Workshops
-- Creative Copywriting
-- Brand Guidelines
-- Advertising Strategies
-- Digital Brand Marketing
-- Print Design
-- Digital Brand UX/UI
-- Social Media Presence
Building a fan focussed platform A key requirement of Edusport Academy was to drive automation and customer experience, to do this mtc recommend that EduSport Academy implement a Customer Relationship Management (CRM) system to drive this forward.