Football Club Online Solution
Dundee United Football Club
Our Solution & Results
mtc was appointed as Digital Partner to Dundee United Football Club. The club was looking for someone to help drive and promote a new, vibrant digital experience focused on fan engagement. This is where mtc could provide the skills, experience and knowledge to make the project a reality.
The new website features a content-rich engaging fan experience, as well as a fully integrated retail experience integrated with the Bleep EPOS. The website is the one-stop-shop for all fans providing multiple revenue streams for the club.
Solutions Grown
Club Site, Fan Hub, E-commerce
Dundee United Football Club
Explore The Design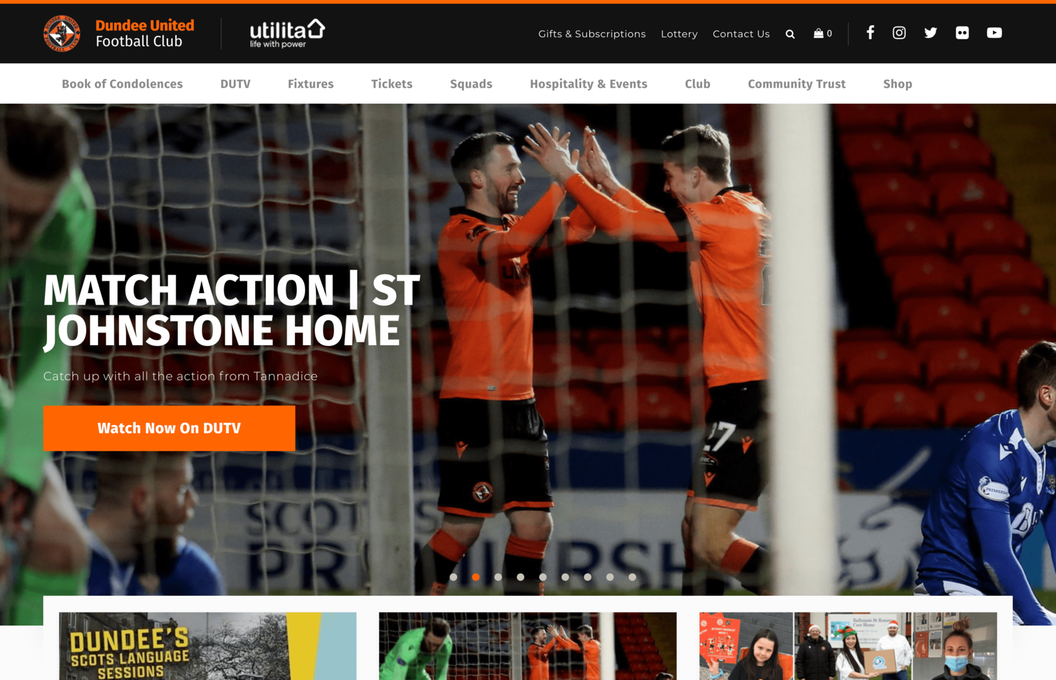 From the ground to the cloud
We have continued the digital experience in the stadium, with our native iOS and Android apps available for the matchday experience. Fans can simply download the apps, or scan a QR code to order their food and beverage, pay for this and be allocated a collection time / slot for their order. This modern technology and partnership with Dundee United FC are leading the way for digital fan engagement within football clubs.
We have also encompassed the Arabzone site into the main Dundee United official website as part of this exciting development.
£0
£800,000
Sales growing YOY
The online shop was a great edition to the club allowing them to sell to fans across Scotland, an asset to fans and the club.