Bespoke Ecommerce
Tuffies
Our Solution & Results
Tuffies is one of the largest dog bed manufacturers in the UK. Since the early days, Tuffies has grown from working and making dog beds from the comfort of the Janniche home, to building a purpose-built workshop and office in the outskirts of Turriff to cater for the ever-growing demand for comfort for our canine friends.
The company has massive aspirations to grow online sales and approached mtc with a well thought out brief to deliver a world-class ecommerce platform to achieve this goal. Following a competitive tender process, we were delighted to have been selected as their new digital partner.
The new website ensures that customers are given the best possible user experience throughout the buying process; in return increasing sales and turnover. The website has provided the platform required to take Tuffies ecommerce business to the next level.
Solutions Grown
Ecommerce, Bed Build
Business Size
Medium (SME)
Tuffies
Explore The Design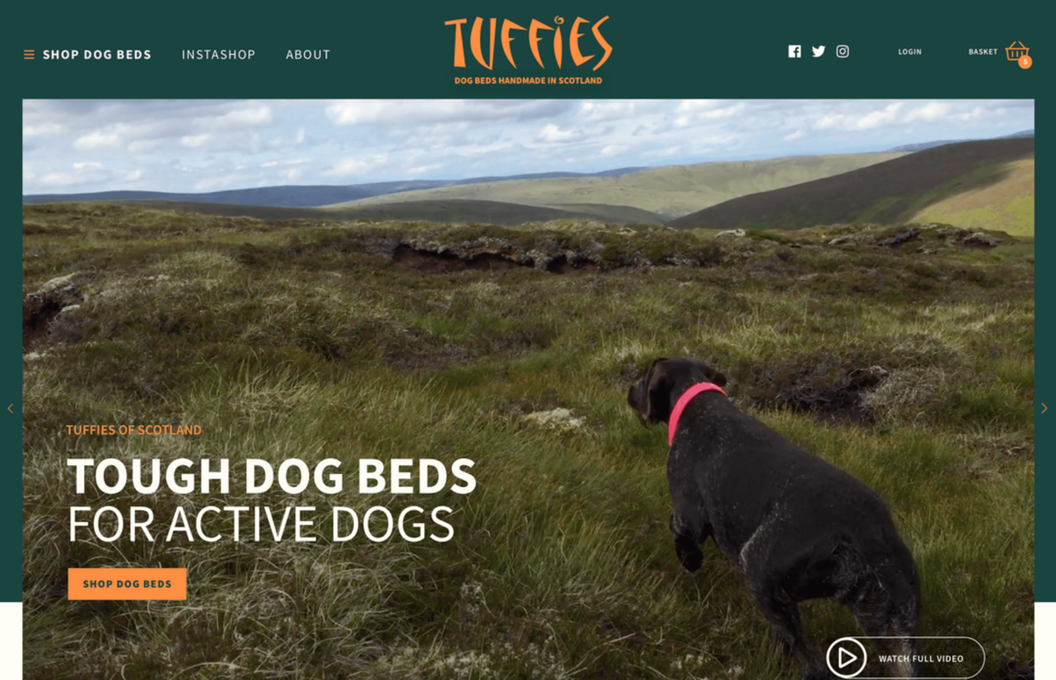 0
£200,000
Orders in it's first year live
Selling Tools
The website was bepokely built around the product to allow the user to be able to customise their own dog beds in multiple combinations such as fabric, size, shape, style. This reduced admin time greatly and allowed the team to focus on more important tasks. The site also boaters