Whisky E-commerce
The Glasgow Distillery Company
Our Solution & Results
In 2014 The Glasgow Distillery Company re-opened becoming the first Single Malt Whisky Distillery in Glasgow for over 100 years.
As part of this short and long-term project was the need for a digital presence that was the shop-window to the world for the brand and created a home online to enable a logical and enjoyable experience for their old and new customers. The brief of the project was to create a design-led, mobile first scalable eCommerce website to match the growth and ambition of the brand which we have setup to achieve with the new website development. The website also includes a fantastic area to wet the pallet by viewing cocktail recipes with a quick buy to the related products.
Solutions Grown
E-commerce, Tours
Business Size
Medium (SME)
The Glasgow Distillery Company
Explore The Design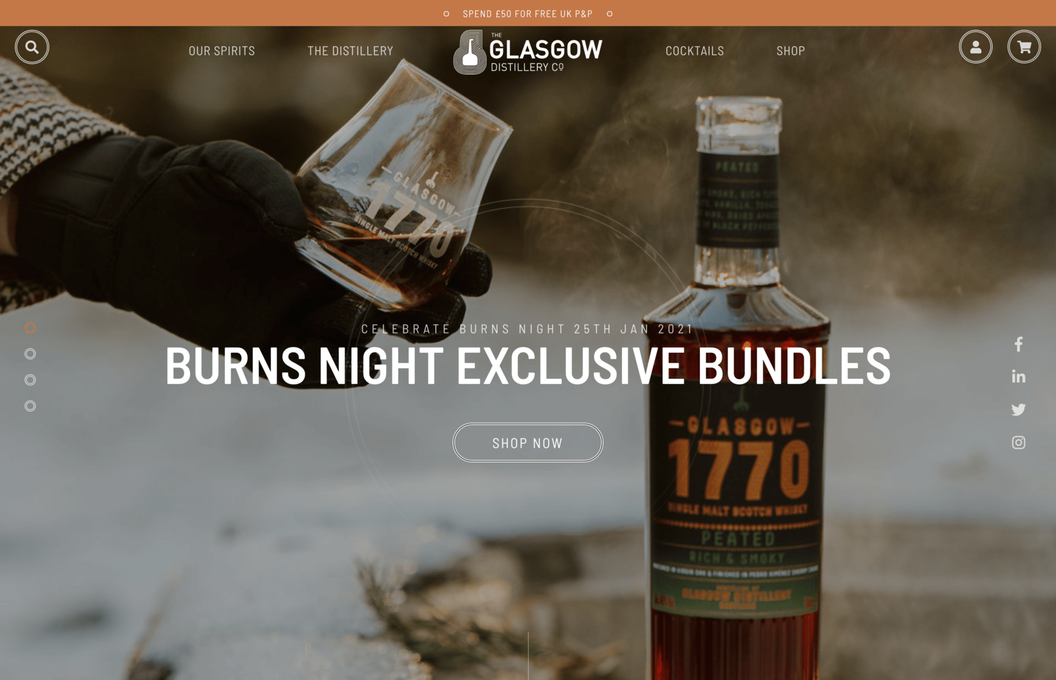 Some of their products include their 1770 Single Malt Whisky, Makar Gin, Banditti Club Spiced Rum, Prometheus Speyside Whisky and more exclusive Cask Club.