Storefront Car Dealer Solutions
Silver Bullet
Our Solution & Results
We love breaking new ground in tech. We designed and deployed v1 of SilverBullet to work serve as the basis of a standalone, SaaS plug and play eCommerce for automotive. At the heart of this concept was a non-linear process that gave total transparency to the car buyer and the ability to stack a tailored deal. This deal can be fully finance approved and reserved online or completed on the physical forecourt.
Solutions Grown
Automobile Solution
Business Size
Medium (SME)
Silver Bullet
Explore The Design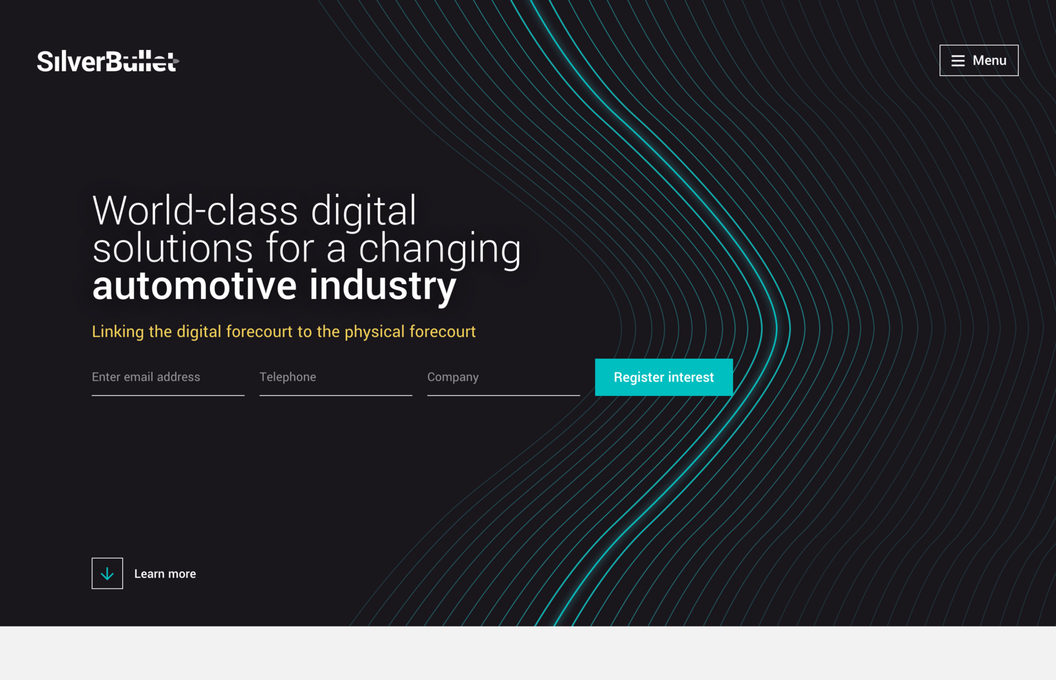 Deliver quick, learn fast
The initial project was highly agile, working through several user-experience, technical and integration challenges to deploying the initial system. This system has then served as the basis of the entire SilverBullet ecosystem to date which now powers scores of online automotive experiences.
A partnership. mtc delivered v1 of the product and then handed this to the newly formed internal development team at SilverBullet. We have continued to work closely as we have developed ongoing parts of the ecosystem including service bookings and proof of concepts for next-generation parts catalogues (a notoriously challenging part of automotive retail).
Silver Bullet was a new business which needed a brand and style. We went on a branding journey to help design and create the brand.