Blenders of Great Taste
JG Thomson Spirits
Our Solution & Results
JG Thomson came to us with an ambitious plan to launch a unique series of small-batch Spirits that were a little out of the ordinary. Working in tangent with the product branding agency to create a website design that cohesively complimented the creative direction of the products.
Starting off with just half a dozen products meant that the website had to be simple but bold. Using imagery and colours with large typography to speak the ethos of the brand.
The website was developed on the well-known platform BigCommerce, with integrations into payment gateways, delivery couriers and stock management systems to give JG Thomson the tools to hit the ground running from day 1 of the site launch.
Solutions Grown
BigCommerce Drinks Solution
Business Size
Small (SME)
JG Thomson Spirits
Explore The Design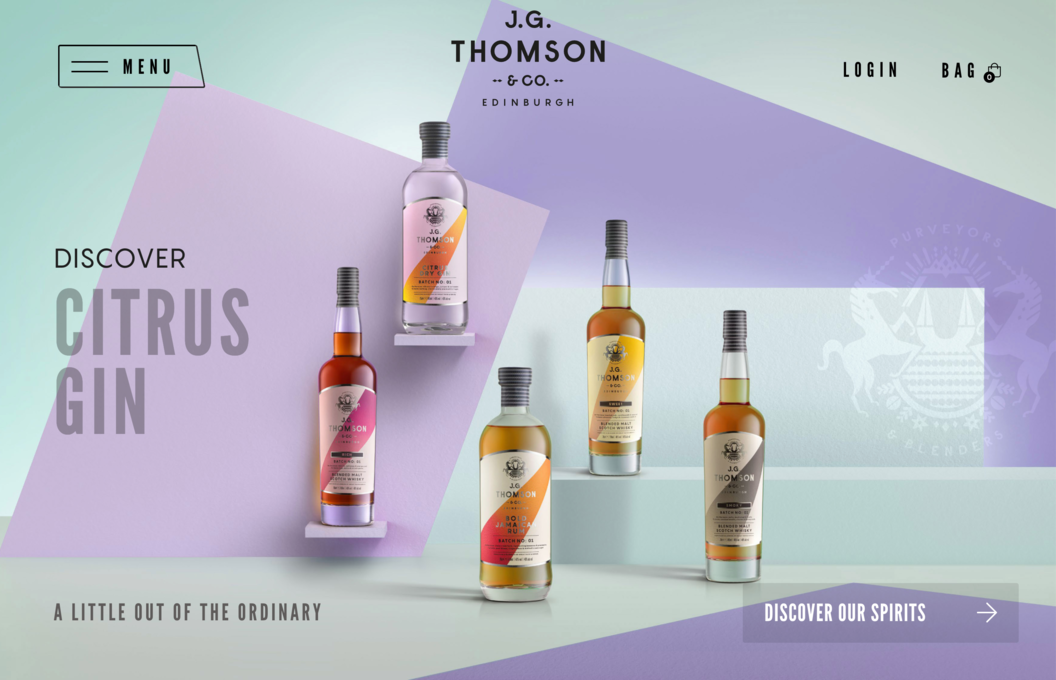 Unique interactive layouts
Creative Brand Story Pages