Our Solution & Results
CarMoney had identified a gap in the market for a simple easy to use car finance provider that fights to get you the best deals on the market with no hidden fees and clear pricing, comparing over 20 of the UK's top car finance lenders.
As a new startup, the process began with a full branding exercise to deliver the creative Nikki the CarMoney Ninja brand you see today, this involved workshops, brand exploration and illustration development.
The final digital product we designed and developed using best user journey practices and experience to deliver fantastic full e-commerce to facilitate the easy management of your car finance purchase from start to finish making it easy and hassle-free.
Solutions Grown
Car Financing Solution
Business Size
Small (SME)
Car Money
Explore The Design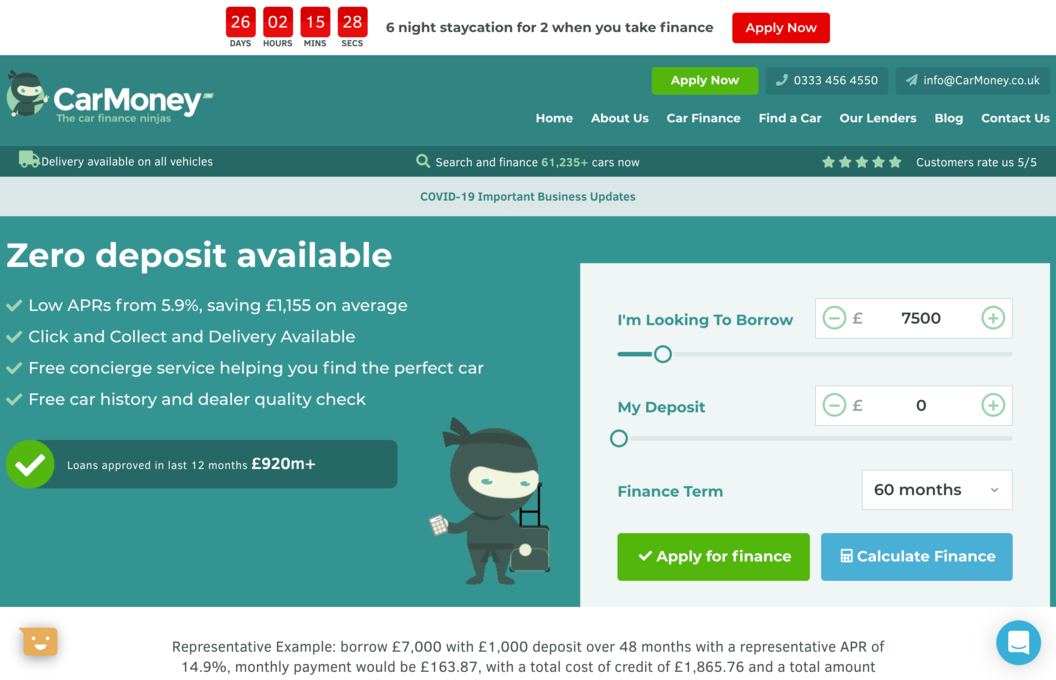 Production & Creation
-- Company Brand Strategy
-- Brand Workshops
-- Illustration Creation
-- Creative Copywriting
-- Brand Guidelines
-- Advertising Strategies
-- Digital Brand Marketing
-- Print Design
-- Motion Graphics
-- Digital Brand UX/UI